AMSOIL Diesel Oil 15W40
 
 

 

More Viscosities 

API CJ-4 Synthetic 15W-40 Diesel Oil

Controls Soot Thickening... AMSOIL diesel oil is naturally resistant to soot contamination and also has heavy fortification of detergent/dispersant additives to keep soot from forming the larger wear particles that damage your engine.
Extended oil change intervals with its synthetic formulation and unique long drain additive package AMSOIL provides 3 times the OEM recommended drain interval and even longer with oil analysis.
Meets Emissions System Requirements with a low-sulfated ash formulation that meets the low-emission quality diesel oil requirements and is designed for engines with diesel particulate filters.
Prevents Corrosion in your engine by neutralizing acids to keep your engine internals in the best condition possible.
Saves You Time and Money because AMSOIL withstands the stress of heat, soot and acids to help prevent deposits, corrosion and wear while extending oil change intervals 3X.

Order Now In Our New Online Store
AMSOIL Diesel Oil 15W40 is the premium choice for API CJ-4 emission-quality diesel oil required by model-year 2007 and newer diesel engines, as well as older diesel applications (including those equipped with turbochargers).
It delivers extraordinary lubrication in diesel engines found in commercial, fleet and personal vehicles. Formulated with the latest additive and synthetic base oil technology, AMSOIL Diesel Oil 15W-40 exceeds the higher performance demands of modern engines. It withstands the stress of heat, soot and acids to help prevent deposits, corrosion and wear.
AMSOIL, the leader in automotive and diesel synthetic lubrication, produced the world's first API-qualified synthetic motor oil in 1972. Trust the extensive experience of AMSOIL, The First in Synthetics,® to do the best job protecting your engine.

AMSOIL Was Formulated By Award Winning U.S. Fighter Pilot - Lieutenant Al Amatuzio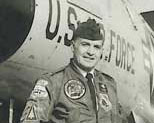 AMSOIL was created by the determined efforts of an award winning 25 year U.S. jet fighter pilot... Lieutenant Colonel Al Amatuzio.

He recognized the extreme conditions that synthetic lubricating oils in his fighter jet engines had to endure and sought to bring the same benefits to the automotive engine. 
From 120F desert heat on the Tarmac to negative -47F at 30,000ft altitude (and colder) synthetic oils had already proven themselves superior and essential for the protection of multimillion dollar and powerful jet engines traveling at supersonic speeds.
Lieutenant Colonel Amatuzio trusted his life to these lubricants...
The question the Lieutenant Colonel wanted to tackle was how to get the same protection into his car that he trusted to carry him in his jet beyond the speed of sound while at subzero temperature extremes...
So in 1963 he started to assemble a team of chemists, the foremost experts in the lubricant industry, to adapt the synthetic oil technology from fighter jet engines to automotive and truck engines. 
His intense research and development started in 1963 and the first commercially available synthetic oil came to market in 1966... then by 1972 AMSOIL was the first synthetic motor oil in the world to meet the American Petroleum Institute's service requirements and then set all new standards for motor oil quality.
That was almost 40 years ago... and AMSOIL has had the 25,000 mile one year oil change for that long...
AMSOIL was the documented first synthetic motor oil that out performed conventional motor oils on all counts.  In fact, AMSOIL has since defended their title  and won in court the right to call themselves the "first in synthetics".
The same culture of industry experts working together to continue to pioneer and innovate engine oil technology... pushing the envelope every year to continue to create new and improved synthetic oils.
And yes, Lieutenant Colonel Al Amatuzio is still there today demanding excellence from his teams!
Every other major manufacturer has since recognized the superior capabilities of synthetic oils and has brought their own oils to market... but none compare to AMSOIL.
AMSOIL continues to lead the industry with the unique experience and technical know-how to develop new and improved synthetic oils year over year... as all the test results and field tests reveal.
And as engines continue to get lighter and more powerful with new and different alloys AMSOIL continues to improve their oils to stay ahead of the curve...

AMSOIL Diesel Oil 15W40
15W40 is part of AMSOIL's premium line of oils which deliver extraordinary lubrication in your gasoline engines for longer engine life and better gas mileage.

Resists Thermal Viscosity Breakdown
AMSOIL resists thermal breakdown because it has a pure synthetic basestock and it is heavily fortified with detergent and dispersant additives.  
This keeps your engine clean inside and helps your engine parts stay cool.

Compatible With The Diesel Oil You Are Using Now...
AMSOIL 15W40 synthetic diesel oil is excellent for use in diesel engines and is compatible with other conventional oils and synthetic oils so you don't have to worry about your engine when you change over to AMSOIL.
It is not recommended to mix AMSOIL with other oils during an oil change because it can reduce the life of the new AMSOIL diesel oil.

Its All In There... No Additional Additives Required
AMSOIL performs best all on its own.  You do not have to add any additional additives because AMSOIL 15W40 has all of the good ones already in it... in fact you could reduce performance by using other additives.
Its good to know you have everything you need in one bottle.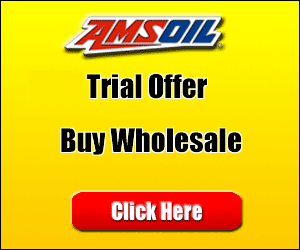 Good For Extended Drain Intervals
AMSOIL Premium CJ-4 15W-40 Synthetic Diesel Oil is recommended for extended drain intervals in engines that are unmodified and in good operating condition.
For Diesel Engine Service
Three times (3X) OEM* recommendation, not to exceed 50,000 miles/600 hours or one year, whichever comes first. Drain intervals may be extended further with oil analysis.
2007-2009 Caterpillar C13 and C15 on-highway engines must follow OEM-recommended drain interval.
2007-Present Dodge, Ford and GM light-duty diesel pickups must follow OEM-recommended drain interval. Drain intervals may be extended with oil analysis.
Find out more and order in our new online store: