My new truck was going to last forever…
In 1999, I bought a brand new Toyota Tacoma 4x4 extra cab pickup. I was going to take care of the truck so that it would last forever and I especially liked how easy it was to change the oil with all the extra room from underneath. I hadn't even heard of synthetic oil yet.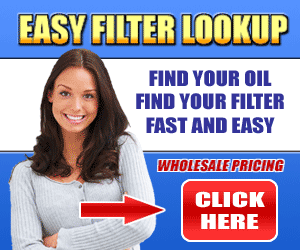 At 2,000 miles I would get the feeling...
At about 2,000 miles on an oil change I would start to get that feeling of "ohh time to change the oil". Early on frequent oil changes were not problem as easy as it is to get underneath and change the oil. It always felt nice to drive right after that oil change. I could imagine that fresh clean amber colored oil circulating around in my engine, keeping it clean and protected.
Family and Job took all of my time...
As time went on my family and corporate career began to take more and more of my time and scheduling my oil change became a real challenge. I don't have a garage, so planned oil changes seemed to always be missed because of bad weather (especially in the winter). Oil change intervals started to approach the 3,000 mark and then on to 4,000! I was starting to get a sick feeling when I would start my truck because I knew that oil was broke down and dirty. It felt like sludge was forming, I could feel it.
A mechanical engineer suggests synthetic...
Then my brother, a mechanical engineer with a specialty in engines, mentioned that there were some synthetic oils that could be run longer than 3,000 miles. I asked how long it could run and he said maybe some oils could go up to 7,000 miles.
So I started investigating and started to ask the questions. I made a number of phone calls until I talked to some experts that I could trust and they steered me over to AMSOIL.
I couldn't believe...
I couldn't believe a company would offer a 25,000 mile one year oil change with an engine warranty to boot but I noticed the company had been around since 1972. I thought "how could a company survive for over 30 years if their product didn't meet their claims?" especially talking about 25,000 between oil changes?
I got the free catalog and tried it for myself!
Long story short, I had the company send me a free color catalog. I placed an order, and now I use this synthetic oil in all of my vehicles including my lawnmower and weedeater.
Now, I am finally comfortable with changing my oil once a year. I order my own synthetic oil and filters, it ships to me, and carry it down to the local shop and have them put it in (mess free!). Now I have that fresh, clean, amber colored oil in my engine feeling all year without guilt.
The best part is it saves me time, it saves me money, and most important I feel good about my engine protection.
Thank you!
Jesse Hull
Prairie Village KS
P.S. The free catalog is a nice full color comprehensive overview of all the products the company has to over. The best part is it's free with no strings attached. You get it straight from the company in a couple of days if you click below.

where can I buy Amsoil oil